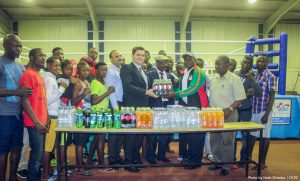 A total of 19 boxers are camped at the Olympic Youth Development Centre (OYDC) ahead of the African Championship to be held in Congo Brazzaville from 27th May to 4th June, 2017.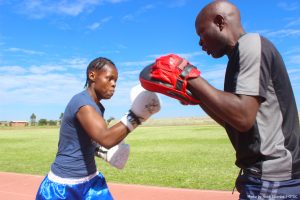 Out of the 19 boxers, 12 are male while 7 are female. The boxers are camped together with 5 technical officials who will accompany them for the African Championship. The camp is supported by the Ministry of Sport Podium Performance Programme (PPP) which is meant to support performance athletes to mint medals for the country at a given competition local regional and international.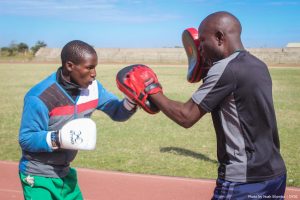 Pugilists who will perform better at the Championship will subsequently qualify for the 2017 AIBA world championship.
Zambia's representative at the 2016 RIO Olympic Games Benny Muziyo, is among the boxers who are in camp.
The International Boxing Association- AIBA president Ching-Kuo Wu, recently announced that 2017 is the year of Africa and AIBA has targeted OYDC as the Centre for capacity building of African coaches, boxers and officials.
AIBA in partnership with TaiShan Sports has in the last few years supported the development of boxing at the OYDC and the nation at large by contributing the state of the art boxing ring and boxing gloves.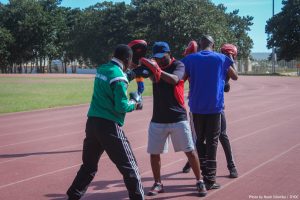 Meanwhile, IET Bhaddal Technical Campus an Indian School on Sunday night 7th May, 2017 presented soft drinks to the boxers in camp to help them be reinvigorated after training sessions.
School deputy director for International Admissions and Marketing Pankaj Kajla, urged the boxers to be focused and ensure that they mint gold at the forthcoming championship.
Kajla, announced that his school is also willing to give 100% scholarship to Zambian boxers who would want to advance their studies in India.
Meanwhile, Zambia Boxing Federation (ZBF) President Kennedy Mubita, thanked IET Bhaddal Technical Campus for presenting the assorted drinks to his boxers.
He appealed to the corporate world to emulate the Indian school and consider supporting athletes in camp stating that this will be the only way to motivate boxers to concentrate on training and end up bringing medals back home.
Since inception, the OYDC has continued to house a number of athletes at its lodge as they prepare adequately for both local and international Games.
http://www.oydc.org.zm/wp-content/uploads/2012/04/1.jpg
650
1000
Noah Silomba
http://www.oydc.org.zm/wp-content/uploads/2017/04/oydc-logo.jpg
Noah Silomba
2017-05-08 10:46:11
2017-05-08 12:32:16
19 boxers camped at OYDC ahead of African Championship