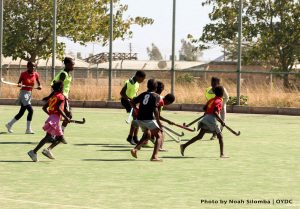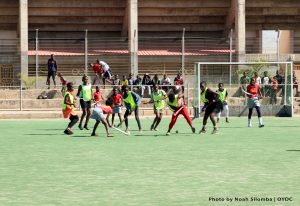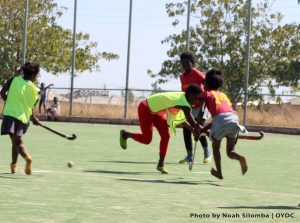 Hockey is one of the sports discipline at the OYDC which attracts more youths from communities surrounding the sports facility.
Today players turned up in numbers to take up in the Teulings Hockey league.
Zambezi, HotSpurs, Lusaka Sharks and DE. Stars are some of the teams that took part in the weekend Teulings Games at the OYDC.
Photos by Noah Silomba | OYDC
Noah Silomba
http://www.oydc.org.zm/wp-content/uploads/2017/04/oydc-logo.jpg
Noah Silomba
2017-06-21 09:28:37
2017-07-12 08:12:53
Teulings hockey attract hundreds of teams